On November 16, 2022, Eastern View High School (EVHS) started a new tradition hosting its first annual "All A" and Academic Jacket Ceremony. The ceremony, modeled after Culpeper County High School's recent tradition, recognizes students who achieve at the highest academic levels. EVHS Principal Dr. Nate Bopp said, "We saw this great event taking place at CCHS and wanted to provide the same opportunity to our students at Eastern View."
The special evening ceremony honored students in grades 10 through 12 for their academic achievement at EVHS. "We are very proud of what these students accomplished, especially during COVID," Dr. Bopp said to the large crowd in the auditorium. The ceremony started with 32 sophomores earning "All A" custom medals for their grades from their freshman year. Then, 63 sophomores earned EVHS letters/pins. To earn the letter, which can be traded for a pin for students who have already have a letter, students must earn a grade point average of 3.5 or higher in the previous school year. Juniors were recognized after sophomores. Nineteen juniors received "All A" medals and 42 received EVHS letters/pins.
After a short break in the ceremony, it was time to honor the seniors, who had a unique presentation. In addition to the medals and pins, seniors, who had maintained a 3.6 or higher grade point average throughout all of their years at Eastern View received an academic letter jacket. "We were excited to recognize the academic excellence of our seniors with academic jackets," Dr. Bopp said. For this part of the ceremony, parents were invited to the stage to place the jacket on their child. Students were excited about this new tradition. Senior Regan Fiscus said, "I personally feel honored to earn an academic letter jacket. I am not involved in school sports and this was a very special way for me to feel connected to my school. I am honored to have had the opportunity to participate in something as memorable as this."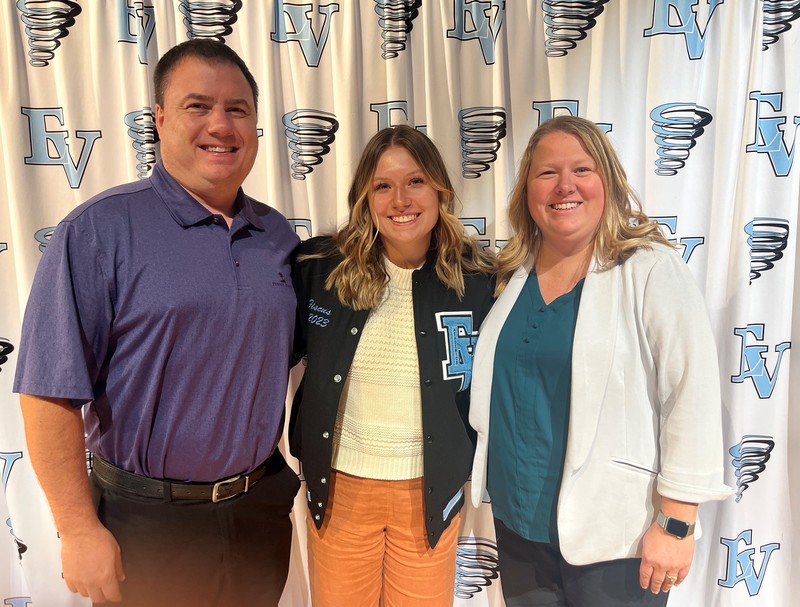 Including parents in the presentation made the ceremony extra special for everyone. Beth Castro, parent of EVHS senior and jacket recipient Elle Castro, was pleased to see her daughter recognized for academic accomplishments. "It was a nice gesture from Eastern View to recognize my daughter's academic accomplishments throughout her high school career," Castro said. She continued, "As a parent, it was an honor to put the jacket on her to celebrate the hard work that she put in to earn the jacket."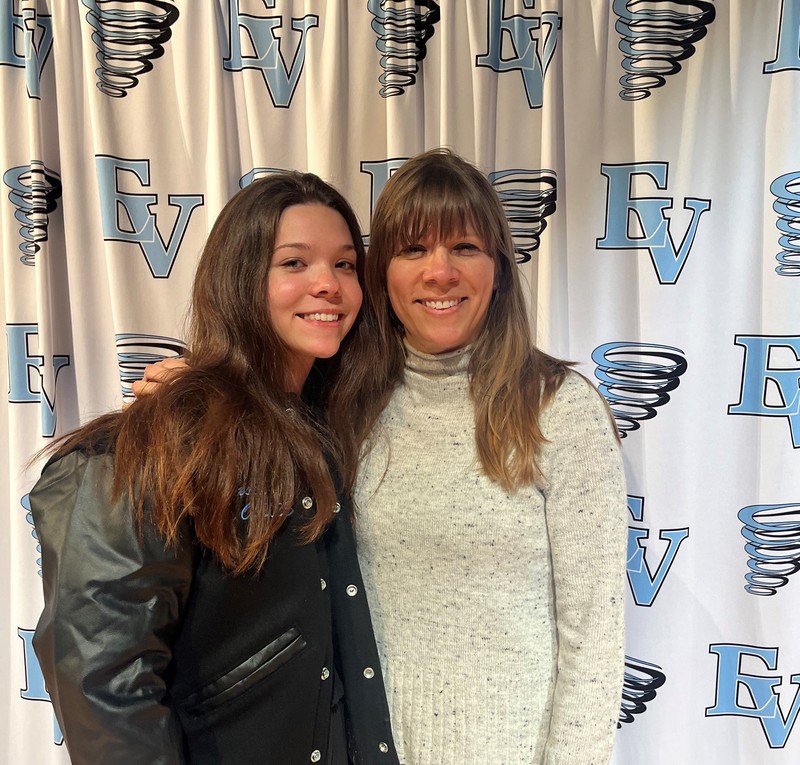 Overall, 96 seniors received academic jackets. Twenty-five seniors earned "All A" medals and 48 received letters/pins.